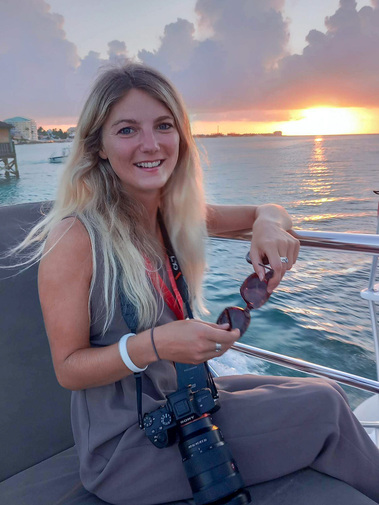 Hi! Thanks for visiting my page. I'm Mattea.
I'm a branding and lifestyle photographer with a passion for meaningful storytelling. I started my photography journey over a decade ago and am hugely grateful to working in a field I am so passionate about.
I love inspiring and helping businesses like you to make an impact with their imagery to use across their marketing. Capturing the essence of your brand and my client's authentic self is my goal.
As an outdoors person, I adore being in the sea and also photograph with an underwater-housing.
My written and photography work has been published in publications such as Coast, The Independent, Hampshire Life, Dorset, Docu, Monster Children and Dumbo Feather magazines. I've been forunate to have worked and lived over the other side of the hemisphere in New Zealand and Asia but am now based in the U.K (willing to travel).
Book your free photography consultation call here.
View my published print work here
Published online work:
Sony Alpha - feature
Interview with Phoblographer - interview
Fotomission - BLM photography
Dumbo Feather magazine - story and photography
Monster Children magazine - interview on Tribal Nations photo project
Our Place magazine - Harmonic Resonators (photography)
Our Place magazine - Kelcy Taratoa (photography)
Our Place magazine - cover story and article, Te Puna Quarry Park
Photojournalism Hub - Injustices and inequalities Covid-19 (scroll down)
Photojournalism Hub - Jimmy's Story (scroll down)
Exhibitons (group):

July 2019 | PENDULUM 'Hopes and Fears' | KulturMarkt Halle | Curated by Rom Barne | Berlin, Germany
July 2019 | PENDULUM 'Hopes and Fears' | Cuckoo's Nest | Curated by Rom Barne | Jaffa, Israel
November 2019 | Abandoned Buildings | Blank Wall Gallery | Curated by Maria Toutoudaki | Athens, Greece
Awards
2020 Winner of the Summer Photography Competition for Visit Hampshire All images © 2020, Mattea McKinnon (UK)
PROUDLY worked with: